Scented handmade soy candles, soy wax melts, hand-dipped incense.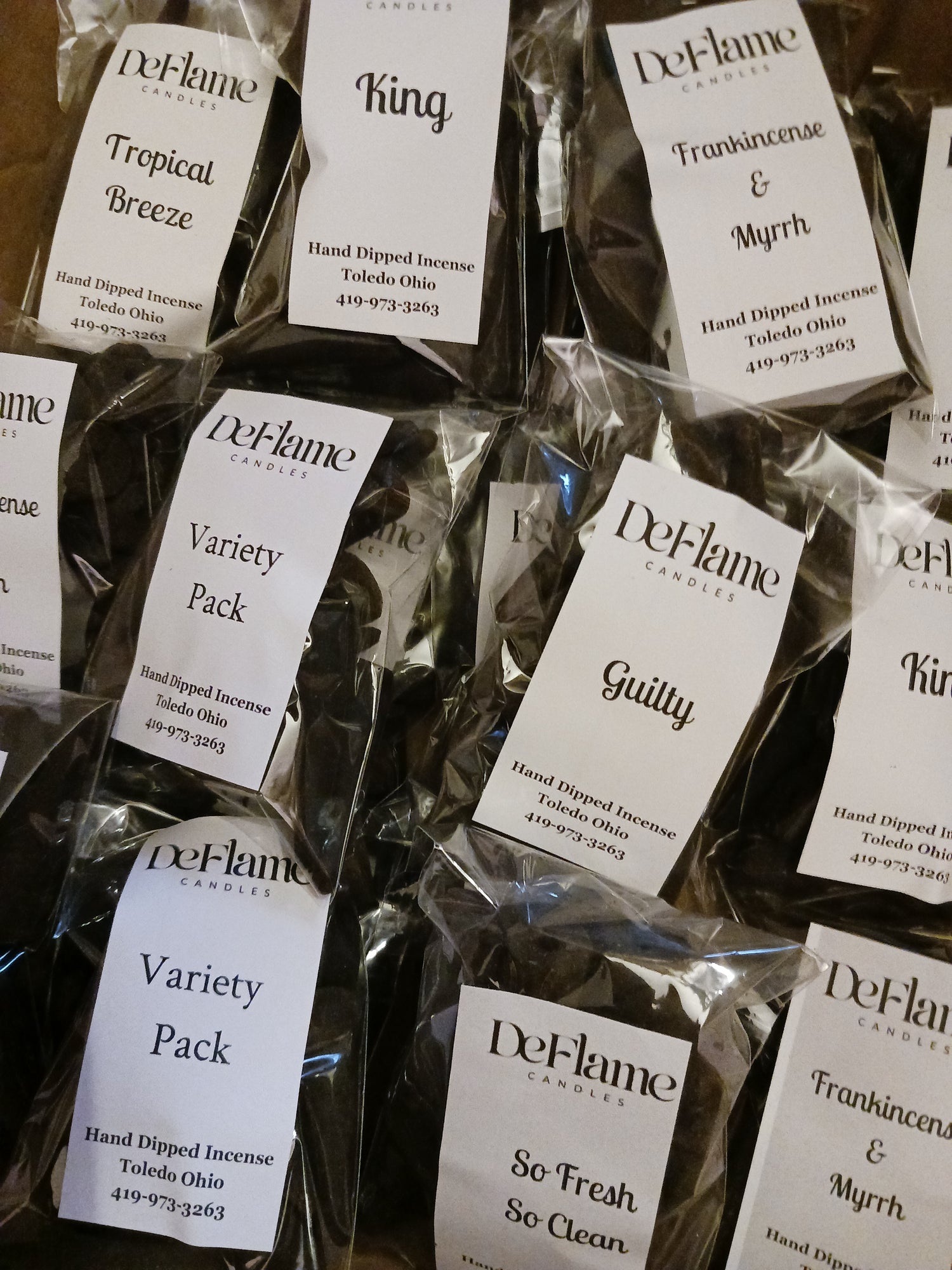 Experience the Aromatic Bliss of our Hand-Dipped Incense.
Perfect for meditation, yoga, aromatherapy, or just creating a relaxing atmosphere at home. DeFlame Candles hand-dipped incense also makes a perfect gift for someone who loves to unwind and create a peaceful environment. So, sit back, light a DeFlame Candles Hand-dipped Incense stick, and let the soothing scents wash over you. Your relaxation journey just got more enjoyable!
Shop Now
Browse our latest products
Experience the refined elegance of our scented handmade soy candles, expertly crafted soy wax melts, and carefully hand-dipped incense.
Hand poured Soy Candles
Experience the calming ambiance of our hand-poured soy candles. Each one is made with love and attention to detail.
Regular price

Sale price

$30.00 USD

Unit price

per

Regular price

$17.00 USD

Sale price

$15.00 USD

Unit price

per
Soy Wax Melts
Transform your atmosphere with our hand-poured soy wax melts. Fill your space with soothing and delightful fragrances.
Room and Air Fresheners
Enhance the ambiance of any room with our selection of room and air fresheners. Indulge in refreshing scents that create a pleasant environment.
Regular price

$12.00 USD

Sale price

$10.00 USD

Unit price

per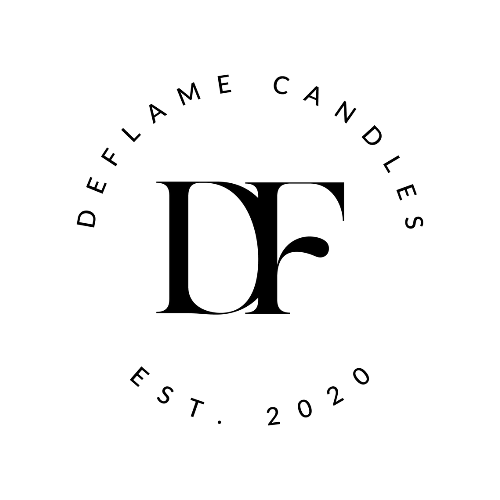 Schedule your in-store visit today and shop same day for specials and clearance items.(419) 973-3263
Hour of Operation
Sun - Thur: 11AM - 7PM
Fri - Sat: 11AM - 8PM
Fast & Free Local Delivery
Every Thursday 11AM - 6PM
100% Handmade

Wide Selections

Shop In-Store

Local Delivery